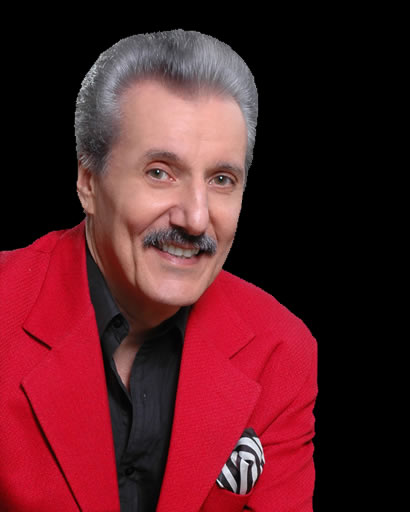 BIOGRAPHY:
Henry Fiol: singer, composer, percussionist, bandleader, producer, painter, and writer.
Born in New York City where he has always lived.
Father: Puerto Rican
Mother: Italian-American
Children: Henry Fiol is the father of three children. Orlando, the oldest, is a pianist/arranger/percussionist who sometimes performs with his father.
Education: Graduated from Hunter College where he studied art and received his bachelor's degree, BFA.
Work Experience: Before beginning his career in music, he worked as an art teacher in the Catholic schools of New York, and then as a counselor for students with behavior problems for the NYC Board of Education.
Artist: During the era of the LP, he painted the cover illustrations for all of his albums---in 1978 he won Latin New York magazine's award for best album cover of the year for the cover of his first album with Saoco, "Siempre Seré Guajiro"---but ever since the format for recordings was reduced down to the size of a CD, he has forsaken the use of his original art in favor of photography instead.
Composer: Over the years, the majority of the songs recorded by Henry Fiol have been of his own composition, and although he doesn't read or write music, he has always been actively involved in the preparation of his arrangements as well.

Writer: In the late nineties, he dedicated himself to the writing of his first book, a novel in English, entitled, The Short End of the Stick. Although finished, it remains unpublished.
Musical Career: Began all most forty years ago, initially as a conga player/coro singer.
1974-1978: Co-founder, co-leader, conga player, and lead singer of Saoco, where he composed most of the group's material and recorded two LP's.
1980-1982: Recorded two LP's with SAR Records as a soloist, and was fortunate enough to score several number-one hits in Colombia, Venezuela, Ecuador, and Dominican Republic. He subsequently toured Latin-America, doing numerous concerts and television appearances.
1983-1987: Formed his own band, "Corazón", and introduced his signature brass instrumentation of trumpet with tenor sax.
1984-1987: Founded his own record company, Corazón Records, and began using the characteristic red-and-black stage clothing with the symbol of the heart. During this period, he recorded three albums on the Corazón label.
1987-1991: Returned to working as a soloist, and in 1989 he recorded a solo album with his son, Orlando. A year later, he re-organized his band---this time augmenting his horn section to two trumpets and a tenor sax---and, with his new instrumentation, he continued to travel and do live performances.
1991-2002: In 1991, Earthworks/Virgin released a compilation album worldwide. Also, in this period, two additional albums were recorded (one in New York and the other in Colombia), and another compilation album, entitled "Lo Máximo", was released.
2002-present: In 2002, the album "Guapería" was recorded and produced by Henry Fiol for his own production company, Corazón Productions. It Contains seven original Fiol compositions and three adaptations of old Cuban favorites. In 2008, Henry Fiol Produced and Recorded the album "De Cachete" in Cali,Colombia with the help of some excellent Colombian musicians. This recording, on Fiol's own label, Corazón Records, contains nine original Fiol Compositions and is available to be downloaded free from this website. In 2011 Henry Fiol recorded "Salsa Subterránea" in New York with his conjunto, and continued with the idea of the free download. In 2012 he continues to offer his music free of charge by releasing "Ciudadano del Mundo", his latest CD - also recorded in New York with his conjunto.
To this day, Henry Fiol continues to travel and perform on an international level, particularly in Latin America and Europe, where, over the years, he has acheived the status of being considered a "classic artist" and a perennial favorite.
Travels: USA, Canada, Colombia, Venezuela, Ecuador, Mexico, Curacao, Dominican Republic, Puerto Rico, England, France, Switzerland, Italy, Belgium, Spain, Canary Islands etc.